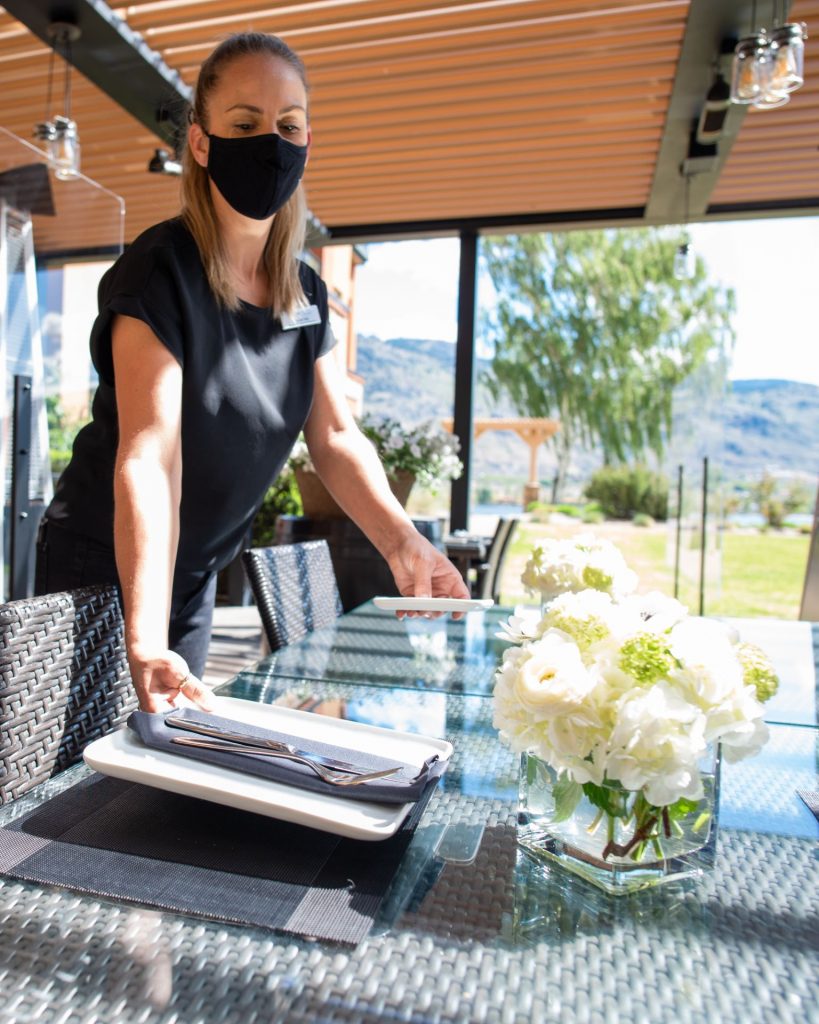 Health & Safety at 15 Park Bistro
The 15 Park Bistro looks forward to welcoming you to its reimagined dining room, where the fresh, delicious flavours of the South Okanagan arrive at your table with new health and safety standards.
Join us on the patio and enjoy our fabulous lake and mountain views. The restaurant staff will prepare all meals in adherence with strict cleanliness guidelines. Seating has also been rearranged to ensure all parties remain 6 feet apart at all times.
Interested in a contactless experience? Order from the takeout menu, where your meal will be prepared and delivered to the lobby drop off station. We will notify you when your order is ready for pick up, no contact required.